Welcome To Chucky Habanero
Made fresh from Farm to Table ingredients with the finest choices of Habanero Peppers and Vegetables. Three delicious flavours to choose from, and each bottle packs a flavour and a punch that gets your taste buds tingling and your face full of smiles. Just always remember…
IT'S GOTTA LICK & A BITE IN EVERY DROP!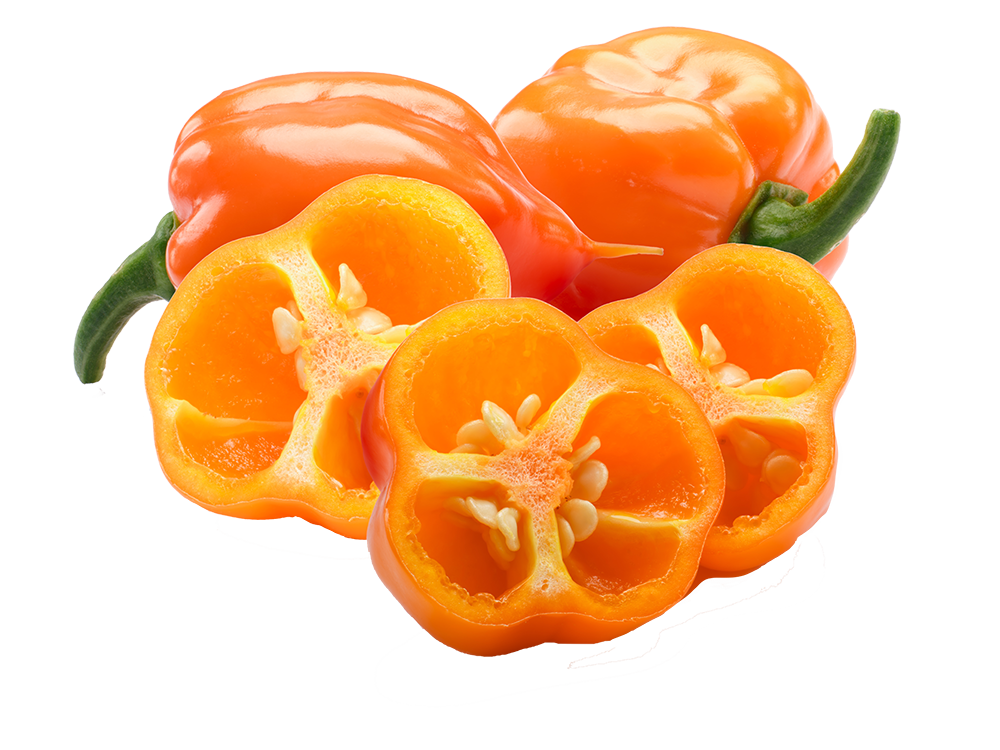 Check out these amazing flavours!
We encourage a taste of all our flavours, which we have perfected with amazing farm fresh ingredients and also love and passion to bring you the best table side, and cooking sauce possible. Enjoy!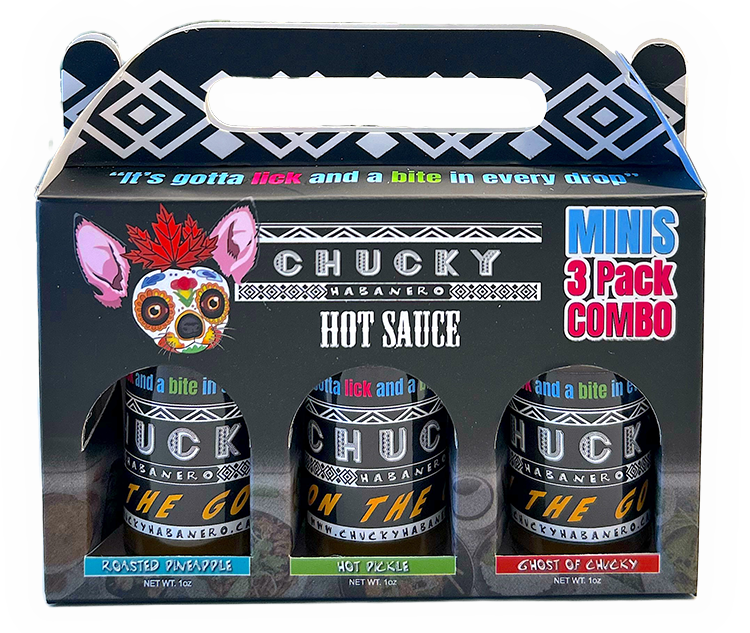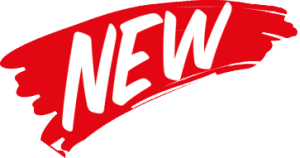 3 PACK MINI COMBO
GET BITTEN BY ALL THREE FLAVOURS!
Try Our Pack of Mini Chucky Sauce that has all 3 of our delicious flavours that include ROASTED PINEAPPLE, HOT PICKLE, AND THE NEW GHOST OF CHUCKY.
CONTACT US NOW FOR AVAILABILITY!
The Chucky Habanero Story
We, David & Erin Marshall, started taking our homemade hot sauce to dinner parties as a gift for the party host. After Rave Reviews, fast forward a few years and now our clear glass bottle has name, a label and a brand that your taste buds won't forget. The label is an animated picture of our beloved pet chihuahua, and our sauce is perfectly made to hit you with a sweet start, followed by a nice slow heat, encompassed with strong flavours throughout. Chucky Habanero is a must have condiment for your home, at your favourite restaurant or for that dinner party invite gift. It's great to have with any meal, and remember…."It's Got a Lick and Bite in EVERY drop!"
What better way to share Chucky Habanero than to share some awesome recipes with our fans.  If you would like to share a recipe of yours with us, please feel free to send us a message with your recipes and please feel free to add photos as well.
Chucky Habanero works on anything; any protein or vegetable…add our sauce and feel that amazing sweet heat!
Buon Appétit
Tara Mac
Chucky Habanero hot sauce is my total go to! It's got an amazing kick of heat, while also having an incredible flavour. The packaging is absolutely adorable and I love that it's made with love by a Canadian couple! You won't be disappointed!
Meaghan Elizabeth
This is by far one of my favourite everyday hot sauces. Just enough spice to kick up your dishes but a ton of flavour that doesn't leave your mouth on fire! Love it!
Brad McInnis
As a BBQ connoisseur,  I'm a bit picky on what sauces I use…but Chucky Habanero is welcome by my grill anytime! No matter what protein I fire up…it's a big hit!
Robert Baker
Chucky Habanero is my new favourite how sauce. Nice heat with a sweet kick